There's a world of difference between operating in the public sector (government) versus the private sector.  So too, are there large differences between ownership types in the private sector, especially when it comes to senior communities.
No matter who owns and operates a community, there's always that balance (some call it tension) between operating at a level that keeps the community in the black (solvent) and making residences affordable for seniors.  That's one reason why a skilled executive director is such an important position at a community.  It's that person who must constantly weigh the needs of residents and staff in light of budget constraints.  Every executive director must thoroughly understand the financial principles that apply to running these multi-faceted, human services operations.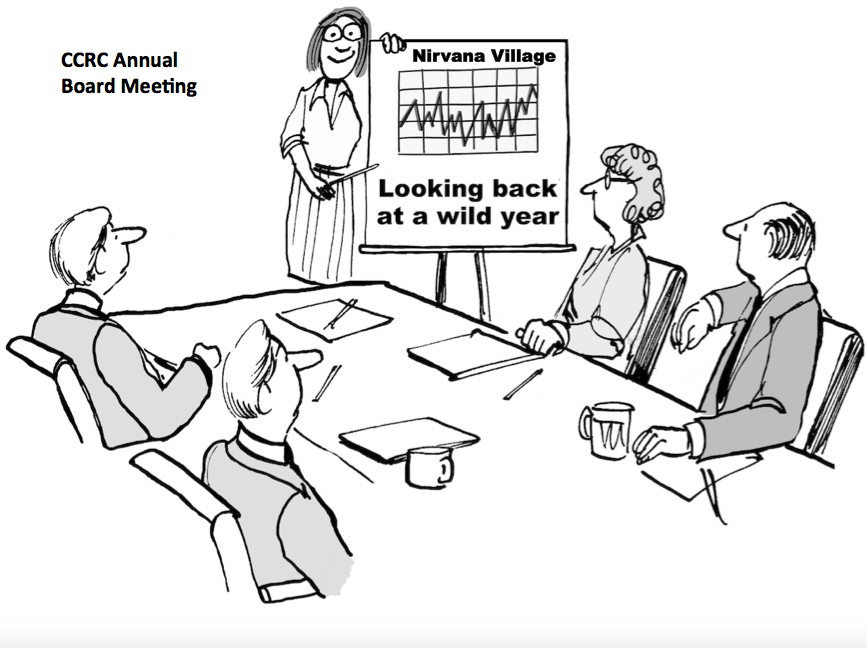 There are essentially 3 basic types of ownership of senior living communities:
Proprietary
Non-profit (tax exempt)
Non-profit (taxable)
Proprietorship
Proprietary ownership generally is a reference to communities that are operated on a "for profit" basis.  Typically they are owned by a privately held corporation or a publicly traded entity.  Private companies are usually capitalized by a group of investors or a private equity firm and are under no obligation to disclose profits or losses to anyone except investors.  As is the case with virtually all privately held companies, investors want to see a positive return on their investment, so it's not unusual to have dividends paid to the ownership of a proprietary community.
Nonprofit Tax-exempt
Nonprofit tax exempt ownership communities operate under a corporate charter and are owned by their members, rather than by private stockholders.  It's quite common for a religious organization or some type of affinity group to sponsor a non-profit community and govern it with a board of trustees.  Surplus cash-flow from operations is usually invested to fund capital improvements or to finance a residency fund or simply invested.  It's ironic that too much accumulation of assets from operations can actually threaten the 501(c)(3) tax-exmpt status of a not-for-profit.  Management has the extra tension of maintaining the community's tax exempt status while attaining enough cash flow so as to sustain operations, including servicing debt and providing for capital improvements.
Nonprofit Taxable
Nonprofit -taxable communities usually involve cooperatives or condominiums.  A cooperative senior community is usually owned and managed by a corporation, and the shareholders are tenants who lease their apartments from the corporation. The relative size of the apartment that a shareholder-tenant leases determines the proportion of the corporation's stock that that shareholder owns. Each shareholder-tenant pays a monthly assessment, based upon his or her proportionate share of the stock, to cover the principal and interest on the building mortgage, taxes, and maintenance costs.
Condominium senior communities are multiple-unit dwellings in which there is separate and distinct ownership of individual units and joint ownership of common areas. For example, in an apartment house, the individual owners would each own their own apartments while all the owners of the separate apartments would together own the parts of the building common to all of them, such as the entrances, laundry rooms, elevators, and hallways. The building is managed by the condominium association, either directly or through a professional manager. The owners of the individual units are jointly responsible for the costs of maintaining the building and common areas, but they are individually responsible for the maintenance expenses of their particular units.  Non-profit taxable communities are perhaps the most complicated legal structures of all senior communities, with usually more complex residency agreements.
###